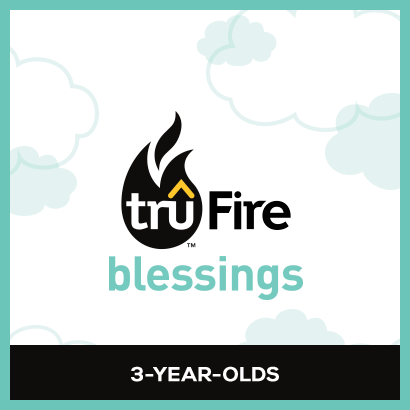 Not available for purchase.
Tru Fire Blessings: Fall
Fall Curriculum
Age level: 3 Years Old
Tru Fire Blessings is a curriculum designed for 3-year-olds that teaches children that God made them, God loves them, and God is with them through fun, interactive storytelling and tactile exploration stations. Kids worship and celebrate God together and receive a blessing to ask God's Spirit to overflow from the child's life in such a way that they bless others.
Included in Tru Fire Blessings:
Ways to download
Lessons: Weekly download with the leader guide and all the resources you need
Leader guide: Quick download with just the leader guide
Resources: One-time download for quarterly resources